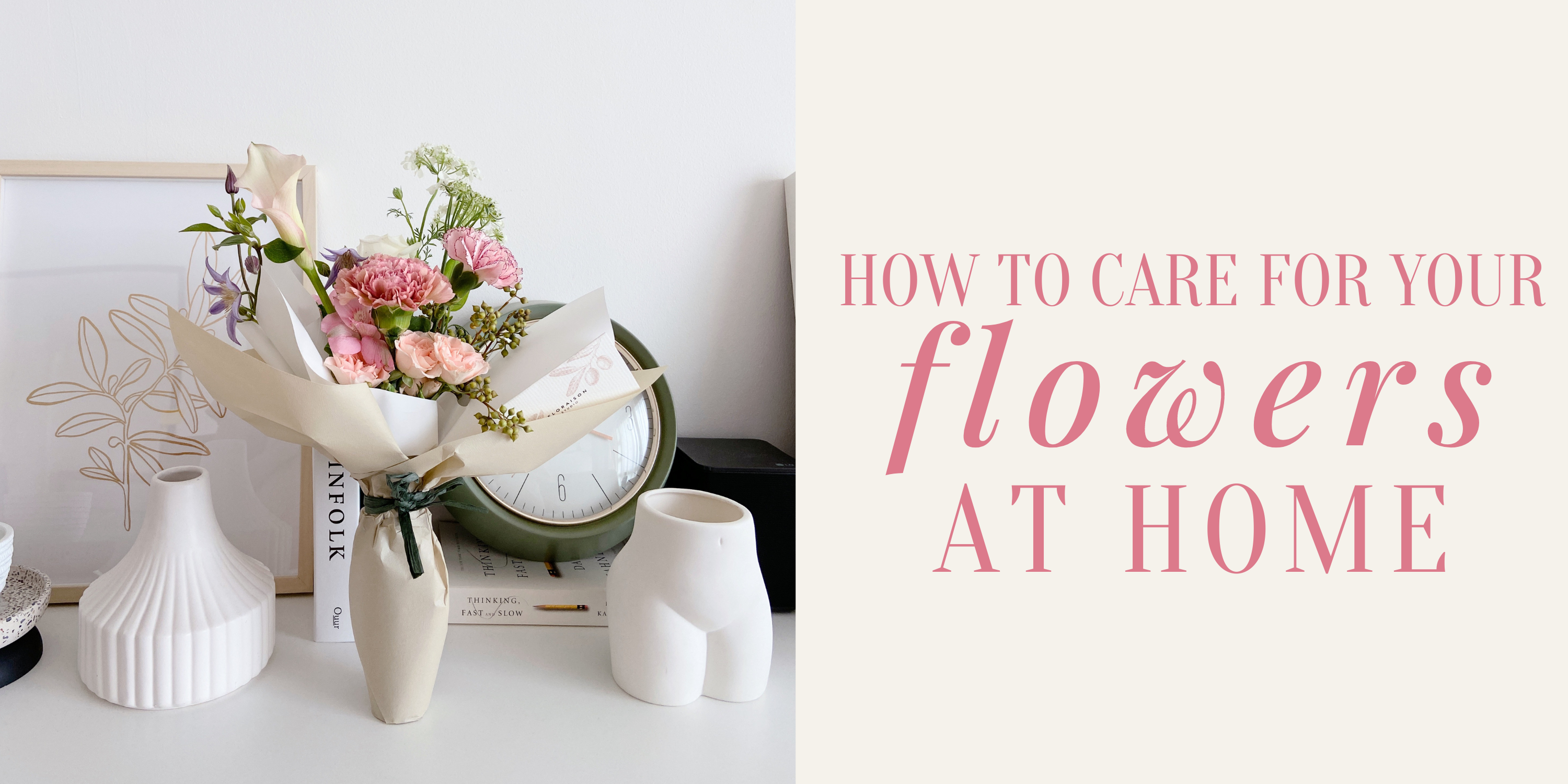 How to care for flowers at home?
Love your new blooms but have no idea what to do with them? Don't worry, we've got your covered! Here are our top tips for caring for your flowers as soon as you get them.
- Do not remove tying ribbon, as no further arranging is necessary.
- Recut the stems.
Recut the stems on a 45 degree angle, this assures that the flowers are able to soak up as much water as possible.
- Remove any foliage which may be under water
- Place into a container or vase of lukewarm water
- Add a recommended floral preservative if available
- Place in a cool position away from draughts, sun and ripening fruit
- Every 3 to 4 days, recut stems and follow steps above
- For water filled boxes and foam arrangements water daily and place away from draughts, sun and ripening fruit
If you have any concerns about how to look after your new flowers, don't hesitate to reach out to us! We love to answer any questions related to flower care.