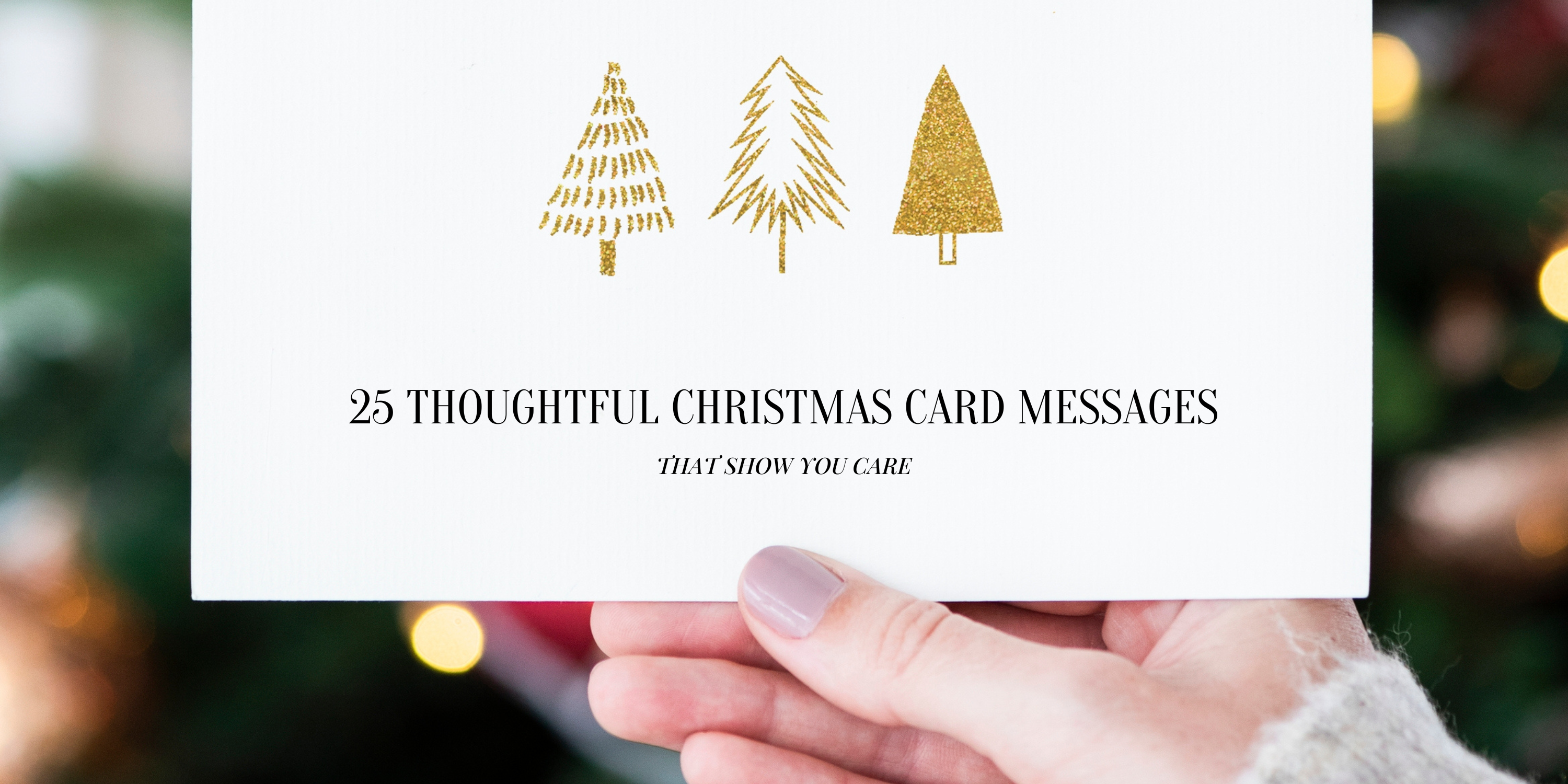 25 Thoughtful Christmas Card Messages
Christmas. It's a time for old traditions and new traditions. Going all out with the tinsel, the Christmas Ham and decorations. And doing all the things that make you feel all festive and fuzzy inside.

But the most important thing about Christmas? Spending time with the people who mean the most. Catching up with lifelong friends, visiting all the family, or checking in with those who, although physically far away, are always top of mind. To help you find the right words to show just how much they mean to you, we're sharing our favourite Christmas card messages. So you never have to wonder about what to write in a Christmas card again.
Christmas Card Messages for Friends
You. Me. Pub. Christmas Eve - can't wait.

Cheers to eggnog by the fire, warm holiday memories, and you.

Can't wait to catch up in the New Year. Dinner's on me this time.

So, how many times are we watching Love Actually this year?

You've been amazing this year. Hope your Christmas is too.
Christmas Card Messages for Parents
No one makes Christmas dinner quite like you.

Thanks for your constant support. This year and every year.

'Tis the season for bad Christmas party shirts… looking forward to seeing which one you dig out this year.

Looking forward to showing you how to use Netflix again this year.

Thanks for always putting the effort in. And still making Christmas feel as magical as it did when we were kids.
Christmas Card Messages for Siblings
Can't wait to argue over Trivial Pursuit again this year.

Your pressie's in the post…

Genuinely looking forward to peeling the spuds with you this year.

Happy Christmas to the only person who can call me by that nickname.

You still wind me up. Well into our 30s. But I wouldn't have it any other way.
Christmas Card Messages for Your Partner
Thanks for always braving Westfield with me. Three days before Christmas.

Cheers to another Christmas together. I wouldn't want to spend it with anyone else.

Bagsy not doing the washing up after Christmas dinner this year.

Thanks for being my rock. This year and every year.

I'll happily untangle the lights for you.