Christmas Flowers for the festive season
Think of all your favourite things about Christmas time. Lights of all colours shining through the streets. Waking up to warm days. And the nostalgic smell of fresh fragrances and new life.We've taken all those magical things as inspo for this year's range featuring beautiful lilies, red roses and green foliage to give you that magical Christmas feeling.

Ready to find the perfect presents for your favourite people? Keep reading to find out about our Christmas range.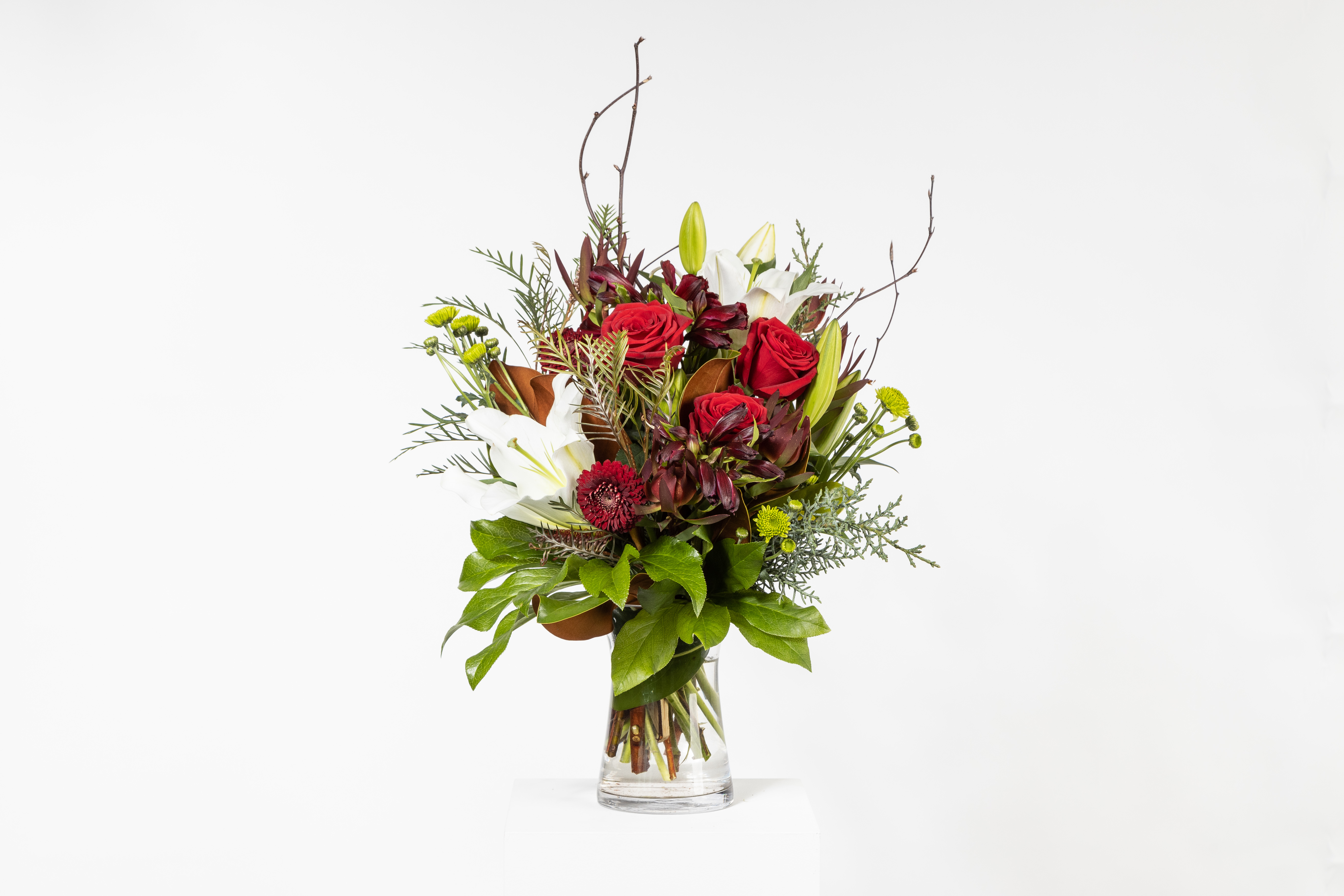 Christmas Bouquet
Shopping for someone who loves going all out? That person who's been playing festive songs since Halloween. Then they'll love our hand-tied Christmas bouquet. These come pre-arranged in a beautiful wrap by us for that extra 'ooh' factor. And just like all our flowers, they arrive in bud for 7-days of beauty. Because watching them burst into life is the best part. If you're wanting to add a little something extra for their Christmas gifting, add a vase, chocolates or a hand cream.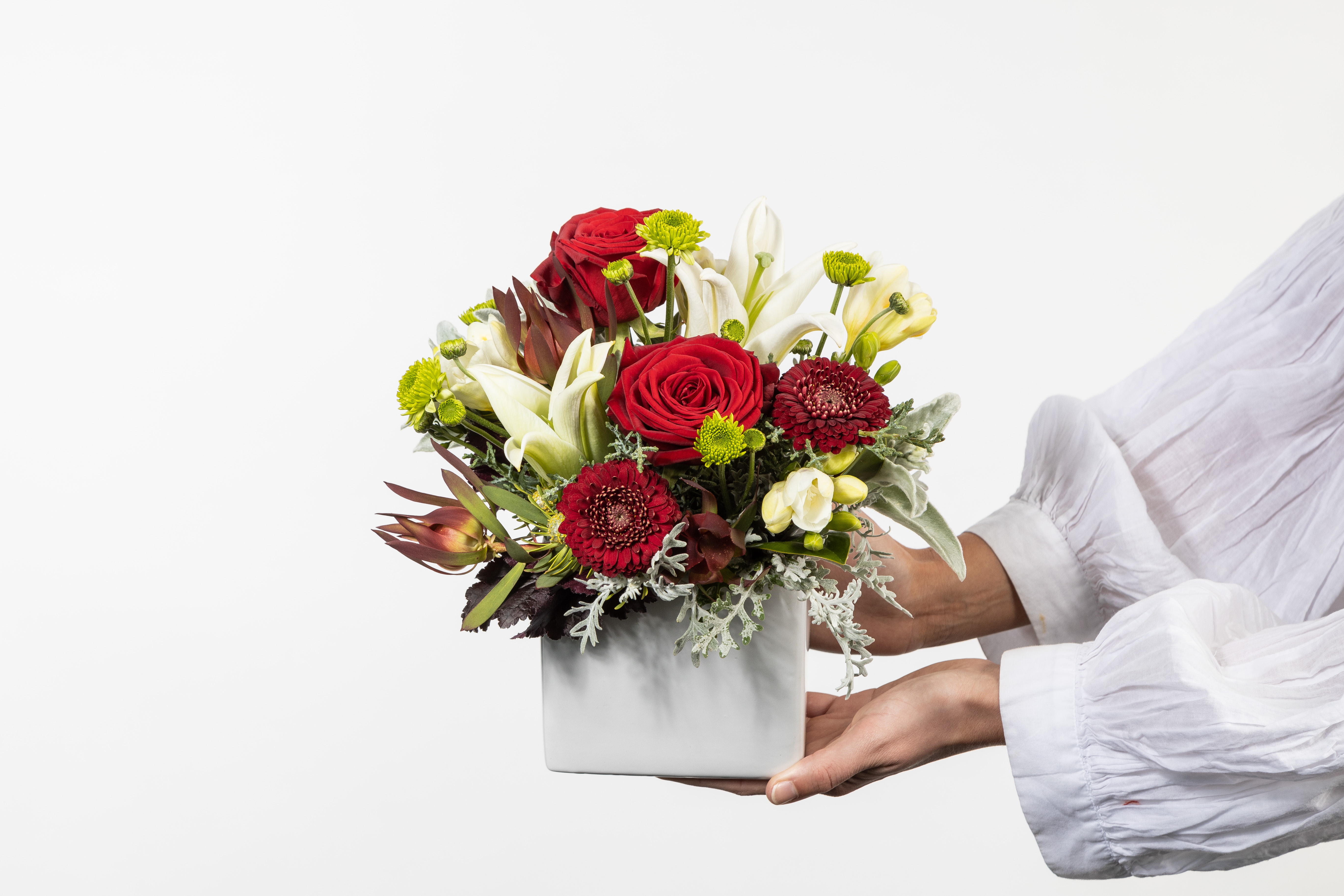 Christmas Posy
All our hand-tied posys are carefully hand-crafted. We send all our fresh flowers in bud too, which means they can be loved for longer. Whether you're searching for a Secret Santa gift they'll really love or just want to spread a little cheer to someone's home, you can't go wrong with our Christmas Posy.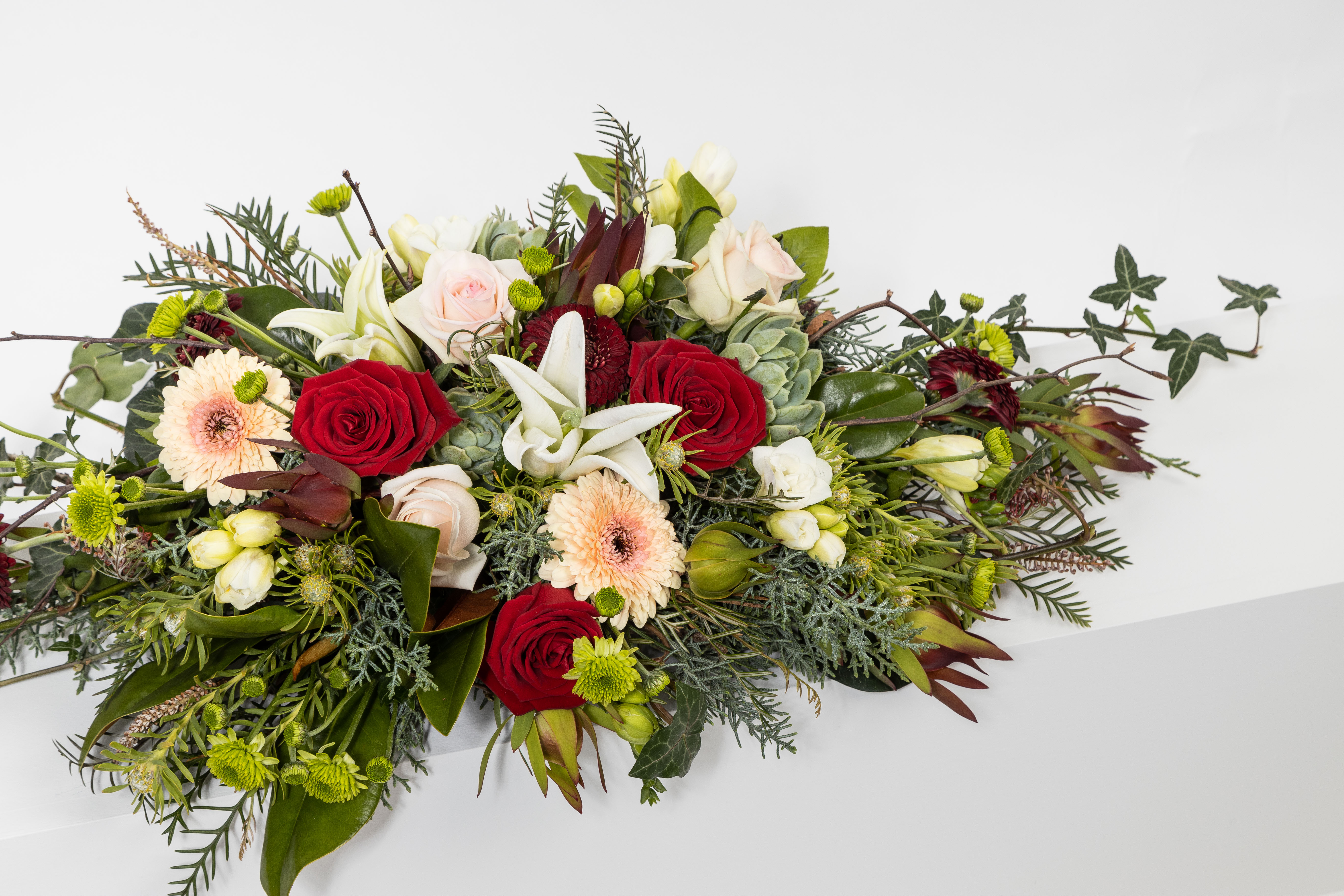 Christmas Table Arrangement
Looking to make the house festive this Christmas? The Christmas table arrangement is the perfect addition to your table setting. Featuring lilies and roses you'll be sure to wow the family and friends this festive season. All flowers are made with the freshest flowers on the day, created in a oasis to last for 7 days.