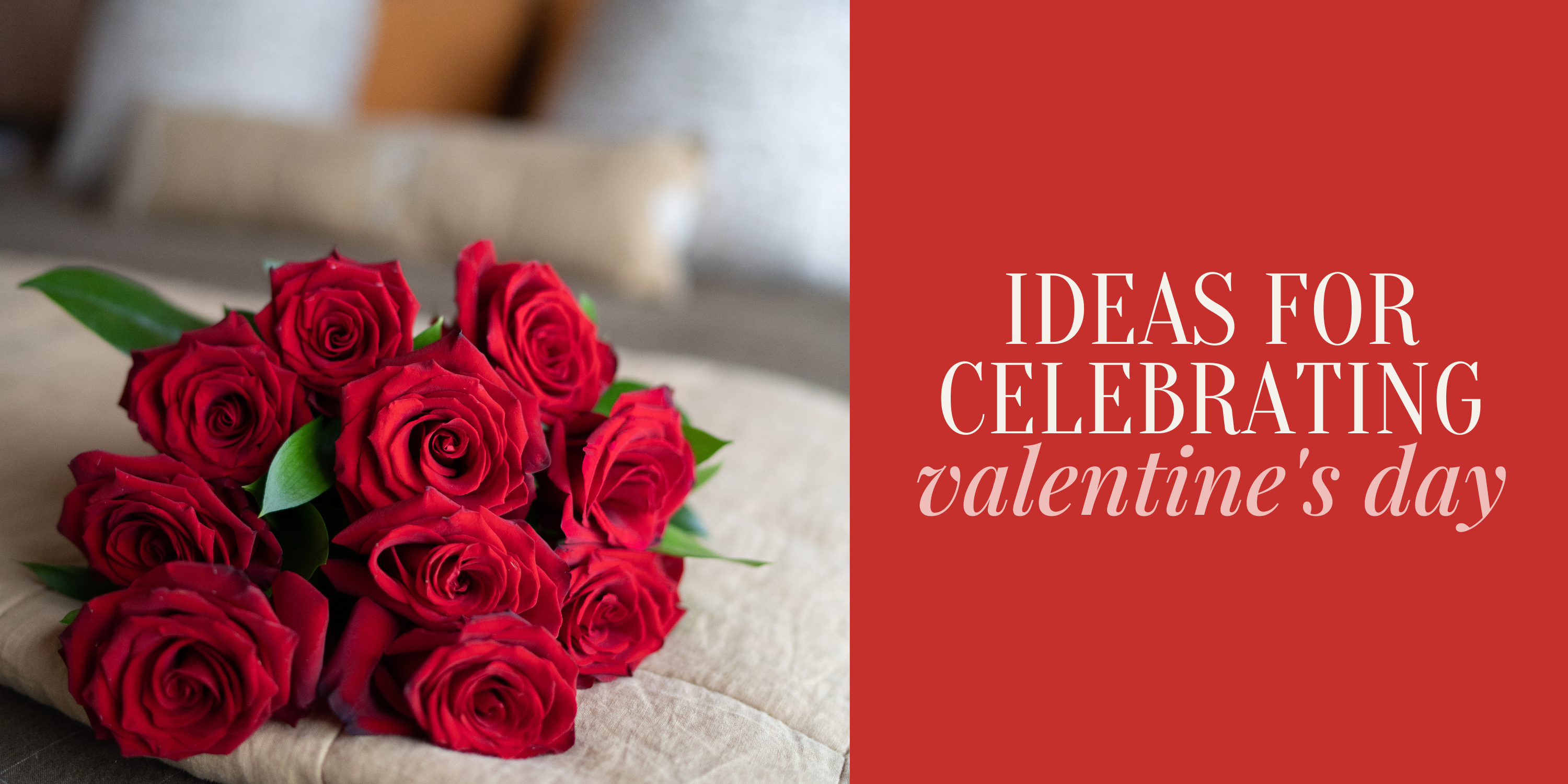 Idea's for celebrating Valentine's Day
The most romantic holiday of the year is coming up, but you're unsure of what to do? Don't sweat it, we've got you covered. Below is 5 different options of things to do to celebrate Valentine's Day this year.
Picnic
Make the most of the last days of summer by taking your date outside this Valentine's. Picnics can be as inexpensive or glamorous as you make them, there's heaps of creative freedom to make it what you want! For a cheaper option, grab your favourite blankets to sit on, some comfy pillows from home and bring your dinner in Tupperware. If you want to go all out, bring some flowers, a bottle of bubbles and your favourite takeaways. You can do it in your local park, or even your living room floor. Even a small effort is better than none.
With the Friends
Parks and Rec put it better than us, the day before Valentine's Day, or even Valentine's itself can be celebrated amongst friends. "Every February 13th, my lady friends and I leave our husbands and our boyfriends at home, and we just come and kick it , breakfast style. Ladies celebrating ladies". We love this vibe for Valentine's Day. It's not just about celebrating the love you feel for your partner, it can also be about our platonic loves. So arrange an outing with your friends so that you can share the love this year.
Dinner
Dinner can mean a lot of different things. It can be on your couch at home with a takeaway, or it can be dressing up to go out to a nice restaurant. No matter where you want to take them out to dinner on Valentine's, our suggestion is to put a bit of thought behind it. Try booking a table at a place that they've been wanting to try out. Or order a takeaway they've been craving this past week. There are a lot of different ways you can elevate your dinner plans for Valentine's Day. Try going that extra step to let them know you're putting in the effort for them.
Self-Care Night
Alone this Valentine's? Make a night out of it! Celebrate you this holiday by making an evening out of it. Make your favourite dinner, put on a facemask, crack open that bottle of red, and watch your favourite show. A lot of us get caught of up on Valentine's Day if we are spending it alone, but it's time to turn that on its' head. Celebrate this year by receiving the love from yourself. Buy some flowers for your home, kick up your feet, and enjoy your own company instead of worrying.
Breakfast in bed
In our opinion, breakfast is the most important meal of the day. Treat yourself or your significant other to breakfast in bed for Valentine's Day. You can make this as over the top as you'd like, whether that means waking up earlier to cook up a batch of pancakes, or even just making them their breakfast muesli for them. Taking the thought out of breakfast will definitely win them over, and it's a simple solution with a great result.