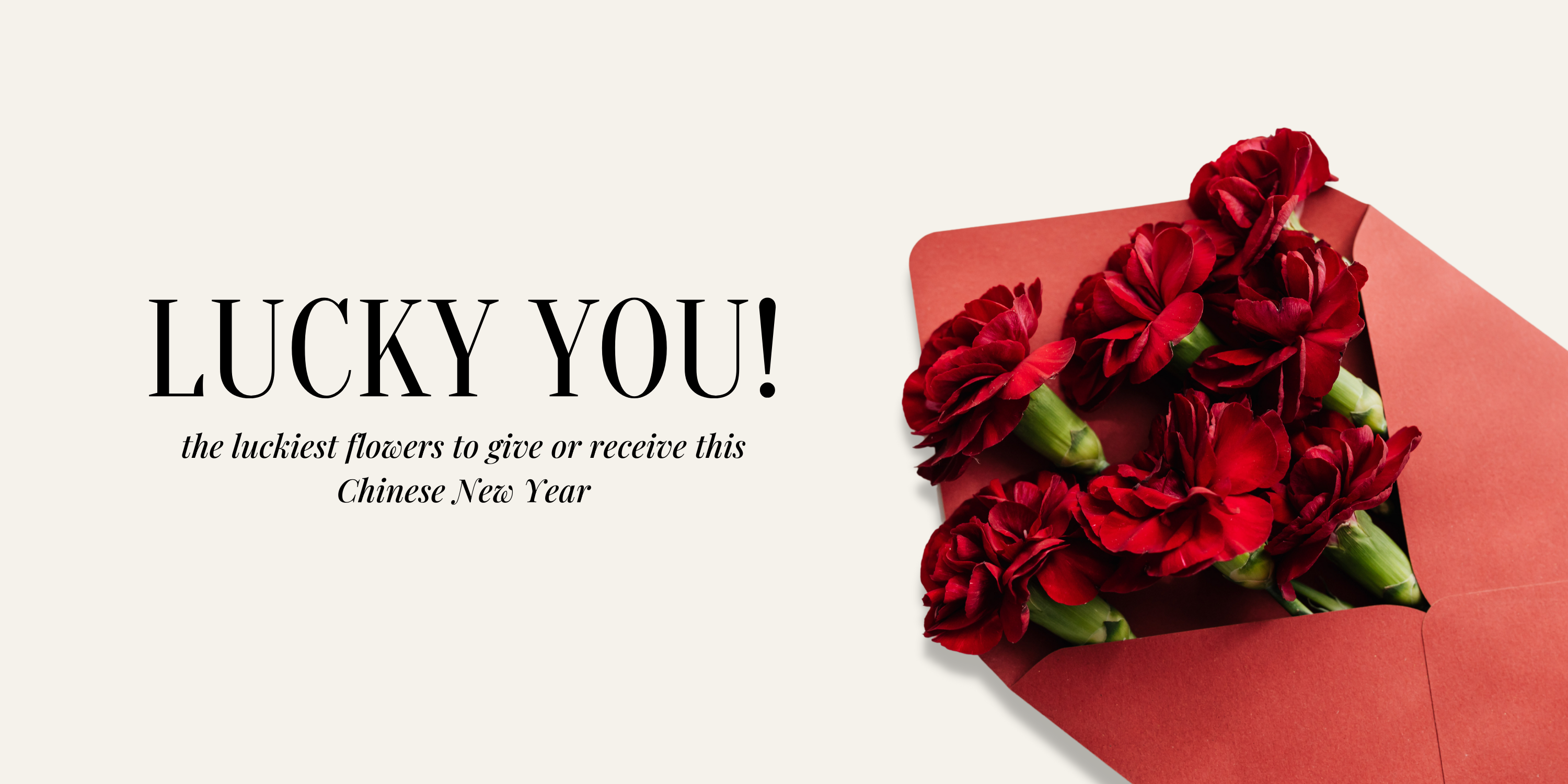 The Luckiest flowers to give or receive this Chinese New Year
From all of us here at Interflora, we want to wish you a very happy Chinese New Year! Flowers are extremely prevalent within Chinese culture; you'll often see them in art and poetry. We've written previously about the meaning of flowers, but these may differ slightly when it comes to the symbolism in Chinese culture. In this blog, we detail the luckiest flowers to gift or receive this Year of the Rabbit.
Orchids
Orchids are extremely prevalent within Chinese culture. Known for their simplicity, orchids symbolise beauty and elegance. When given to a married couple, it can show them that you admire their strong and loving relationship. When gifted with a vase, it further emphasises the strength and unity you see in the couple. On the other hand, orchids can symbolise wealth and good fortune. Try gifting these to someone who has recently started a new job or had a recent promotion!
We've recently added in a Phalaenopis Orchid back into our plant stock!
Chrysanthemums
This year-round flower is a great way to bring joy and vitality to your loved ones. In Chinese, the word for chrysanthemums can relate back to jū, which means 'to remain', or jiǔ, 'long time'. From these translations, we can understand that chrysanthemums link to living long and happy lives. Gold chrysanthemums are also said to wish those who are gifted them wealth and prosperity. Send these to those who need it this Chinese New Year.
Since we don't stock single chrysanthemums, request them in whatever bunch of flowers you end up choosing and our florist will do their best to include them in your bunch.
Lilies
Lilies symbolise a long and happy marriage in Chinese culture. More specifically, they can represent a union that will last for 100 years. During this Chinese New Year, lilies are especially lucky as they relate back to the Year of the Rabbit. Along with representing good fortune and happiness, lilies will make anybody's day.
Try gifting our seasonal bunch of lilies to celebrate your favourite couple this Chinese New Year!
Wherever you are this Chinese New Year, we hope you have a wonderful time!