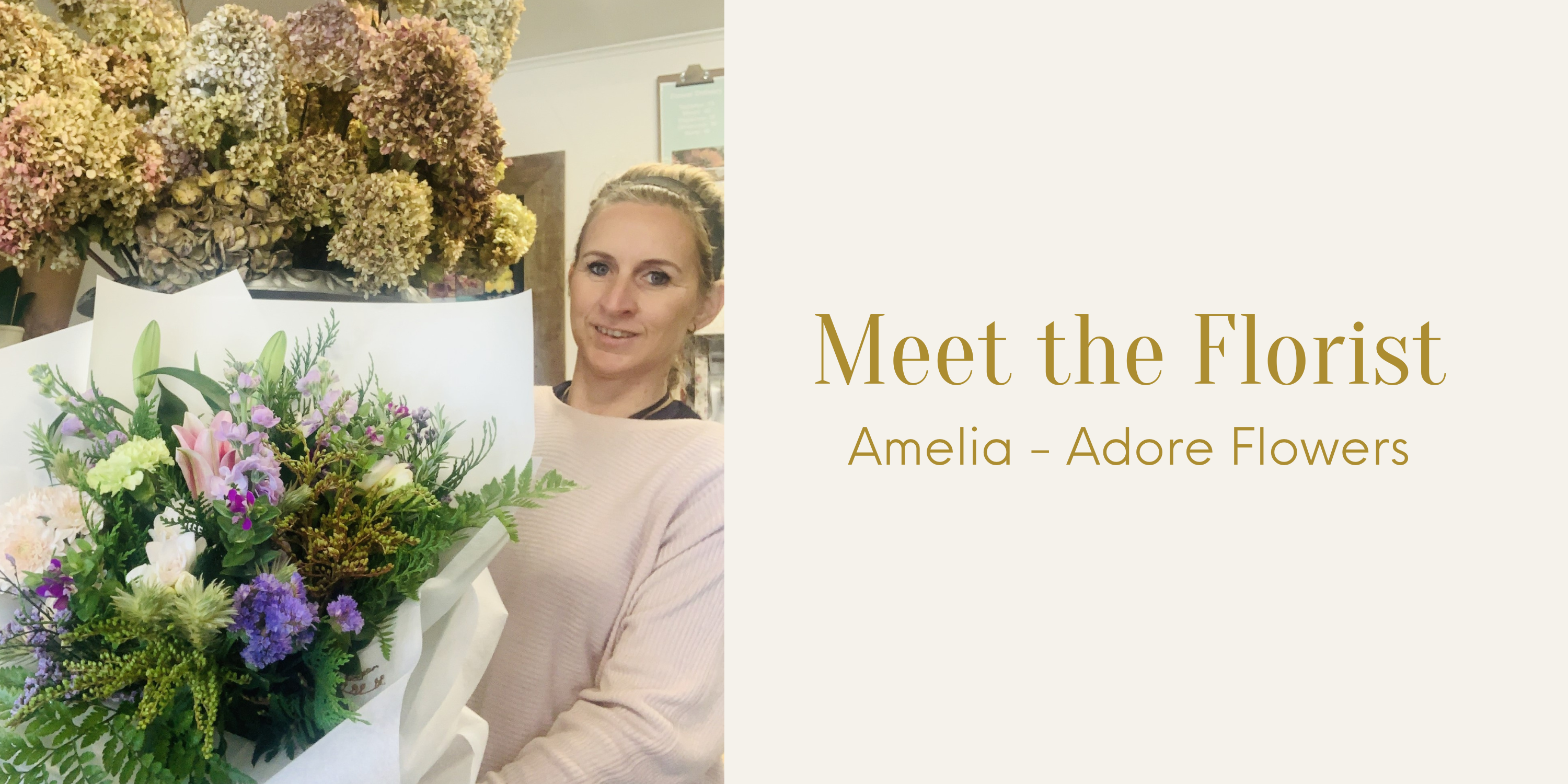 Meet the Florist - Amelia, Adore Flowers
Who are you and how did you get into floristry?
On a cold and rainy day, I saw an advertisement for a florist job at Chartwell Mall. Despite knowing nothing about flowers, I applied and got my first job in Huntly. From there, I worked at various places, learning and growing in the world of floristry. I even went to France for training and worked at a castle in Belgium for an incredible experience.
Back in Tauranga, I worked at different florist shops until I found a rundown shop that felt destined for me. With the support of my family and friends, I opened my own shop, Adore Flowers. Despite some doubts, I proved them wrong, and the shop is thriving. It's been a rollercoaster, but owning this business has been the best decision of my life. Adore Flowers is about to celebrate its 9th anniversary, and I wouldn't change a thing. Don't let anyone stop you from living your dream.
What does a typical day look like for you?
My day starts at 5 am when I pick up flower boxes from Bloom Brokers, as we don't have a Flower Market in Tauranga. After a quick stop at my favorite coffee shop, we unbox the flowers, cut and dip them, and arrange them in the shop.
Some mornings, we prepare casket sprays for Legacy Funerals, delivering them before opening at 9 am. Throughout the day, we work with customers, helping them choose flowers for their occasions. Being a florist allows me to be a part of both joyful and challenging moments in people's lives.
As an Interflora member, we receive online orders from all over the world, which we prepare and deliver on the same day. Our shop dog, Arrow, warmly welcomes everyone who enters Adore Flowers. Once orders are out for delivery, we tend to daily tasks like watering plants and keeping the shop clean. Among our regular customers is Gary, who visits weekly to buy a single Gerbera for his late wife—a reminder that flowers speak the language of love.
What do you find the most rewarding about your job?
Ever since I started as a florist I remember looking at a bouquet getting made, and thinking it was like dancing. Growing up I had done ballet and I looked at Flowers as if they were a dance of nature. When I get to do a florist design it's like putting together a piece of choreography and turning flowers into a wonderful show.
I get to play with Flowers every day and that in itself is so rewarding.
Why do you love being a part of Interflora?
Interflora have supported me from the start making sure my work is up to a high quality standard and keeping me up to date with the trends in the florist world. Interflora have been wonderful at providing me with so much knowledge and education.
Being a Interflora member has given me so many opportunities. I've been lucky enough to compete for my district (BOP) in Dunedin at the New Zealand Interflora Cup, and having so much fun with top florists from all over New Zealand. Also allowing me the opportunity to demonstrate what I learnt on my travels as a florist. If it was not for Interflora and the amazing team that works so hard behind the scenes helping out all the New Zealand Florists I definitely know that with out their support I would not be where I am today .
What is your favourite flower/flower season and why?
Well that one is easy - I love spring because the peonies arrive! My favourite flower, now that's a hard one. I have tattoos of so many different flowers, I love them all!
They all have their own place in flower designs and their own personality. That might sound crazy I know, but a lily cannot be compared to a rose, nor a rose be compared to a tulip! As the saying goes "A flower does not think of competing with the flower next to it. It just blooms." I love them all in different ways.