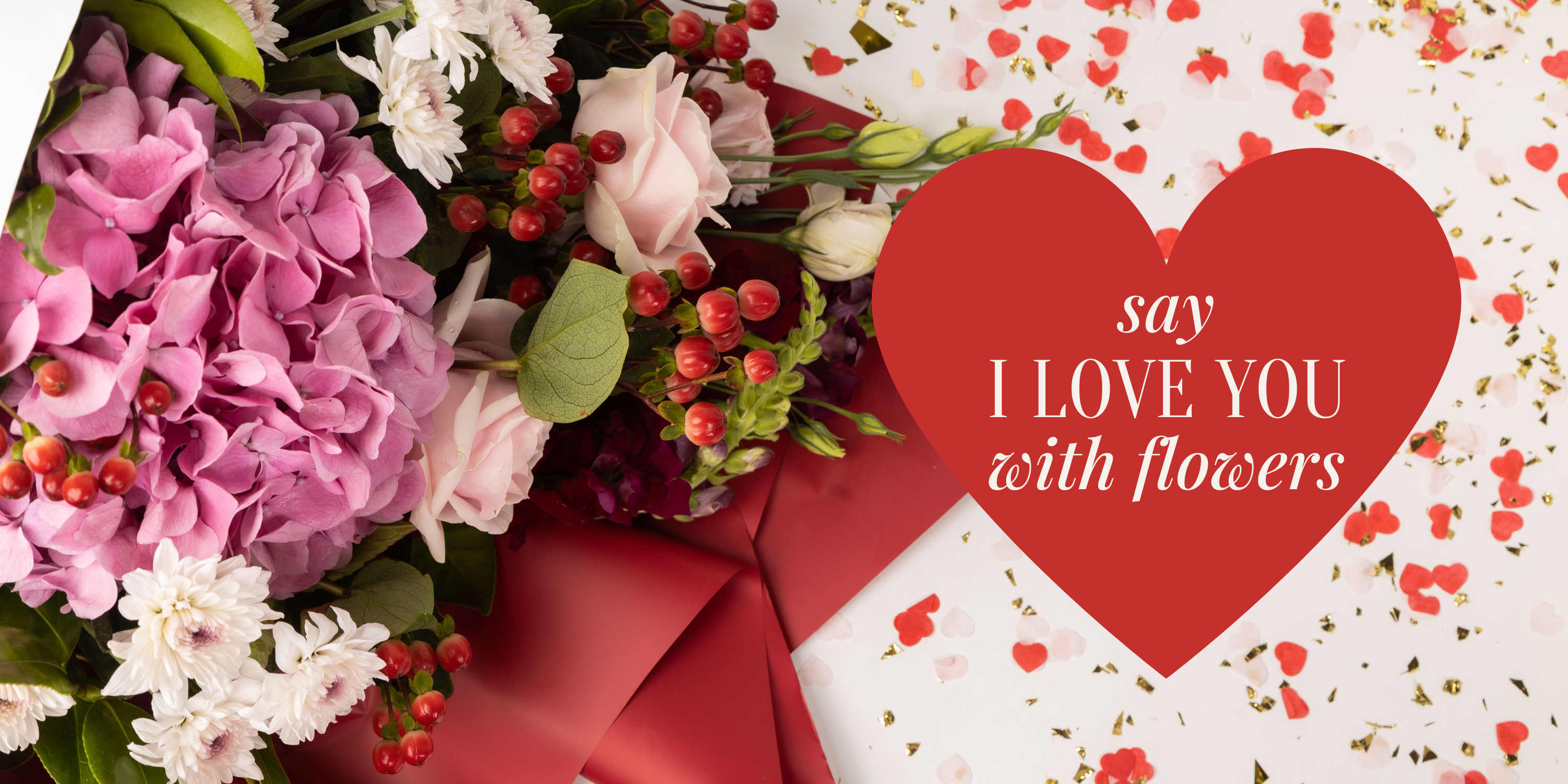 Say I Love You With Flowers (Valentine's Day Range)
This Valentine's Day, we're thinking of all of the little ways you can show love to your favourite people. It can be the little things, like making them a coffee in the morning, or saving them the last bite of dessert. Or it can be bigger things, like taking them out to dinner or writing a heartfelt letter. This year, we've collected all of the big and little things that are acts of love, and channelled that into our Valentine's products.
Please note that some of the product pictured may not be available due to seasonality/availability of some flowers. All bouquets are created with love, so you're sure to get a gorgeous bunch.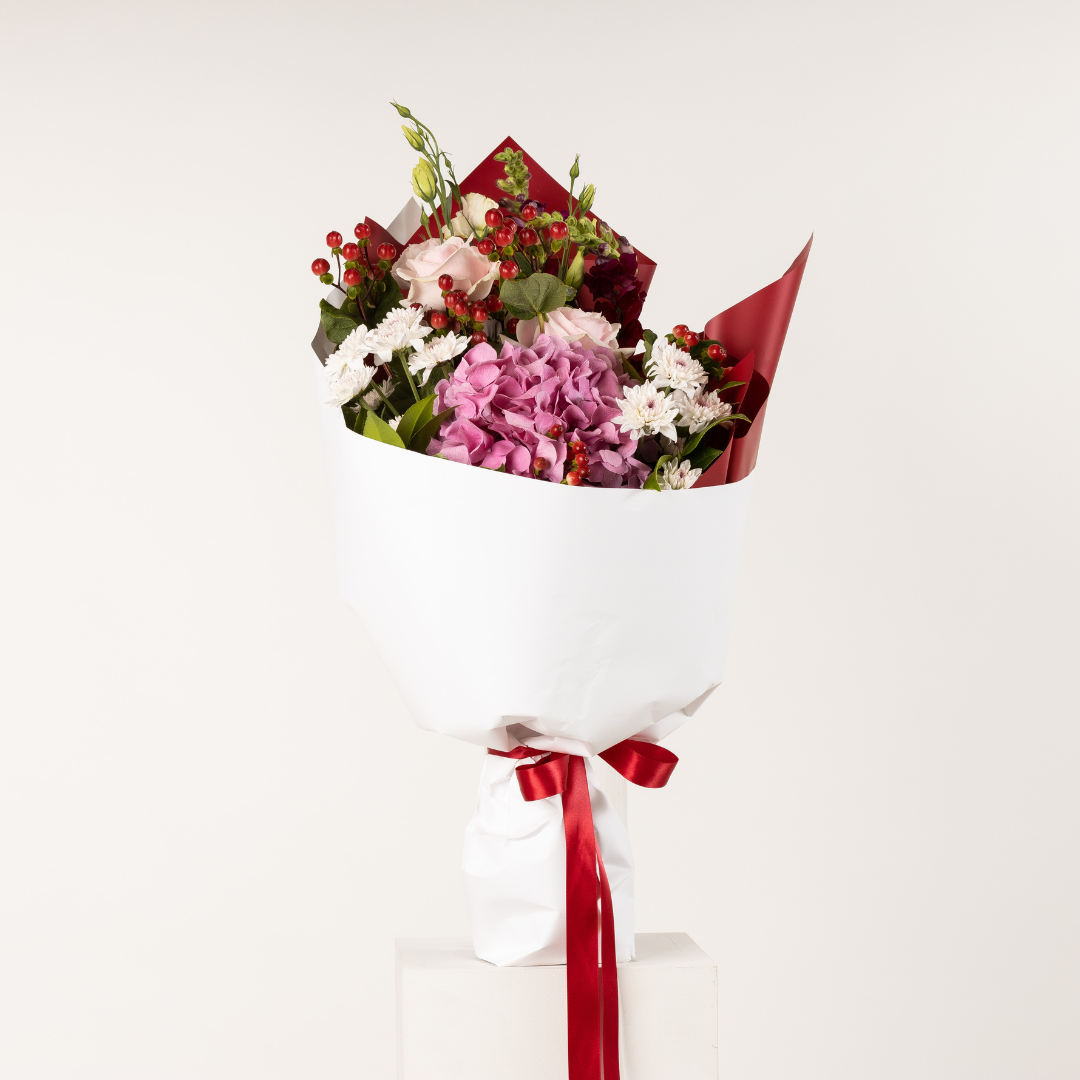 Valentine's Bouquet
Think holding up a stereo outside their window, singing them their favourite song. That's the kind of energy we've put into this bouquet. With some beautiful roses along with some pink's and red, they are sure to know how you feel about them with this bunch. Show your loved one how you feel by sending them this bouquet today.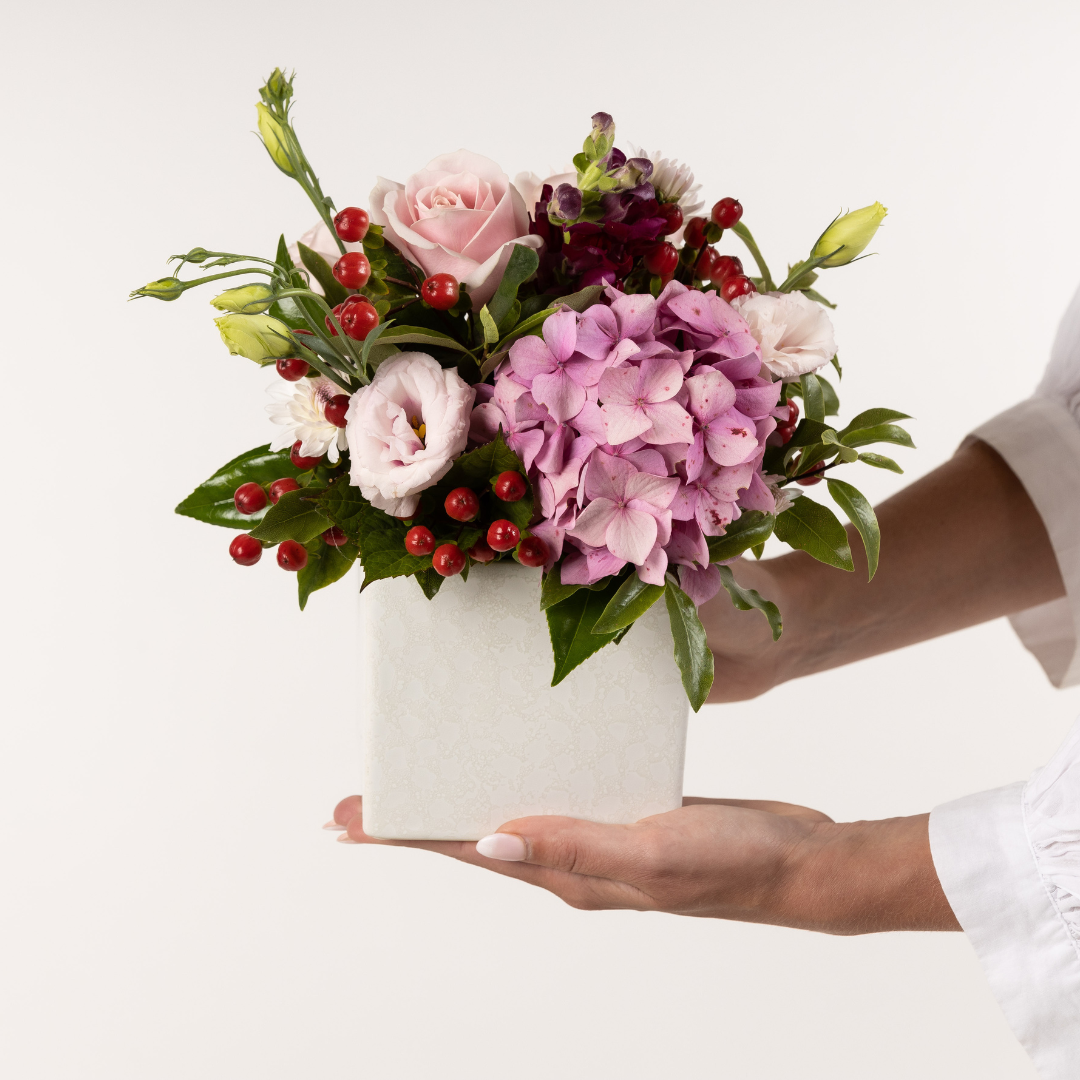 Valentine's Day Posy
Our hand-tied posys are the perfect big-small gesture. For the person who isn't wowed by the size of a bouquet, a posy is the perfect balance of creating a small surprise with a big impact. Our Valentine's Posy has been made with the same product as the Valentine Day Bouquet, but for this one we're keeping it short and sweet.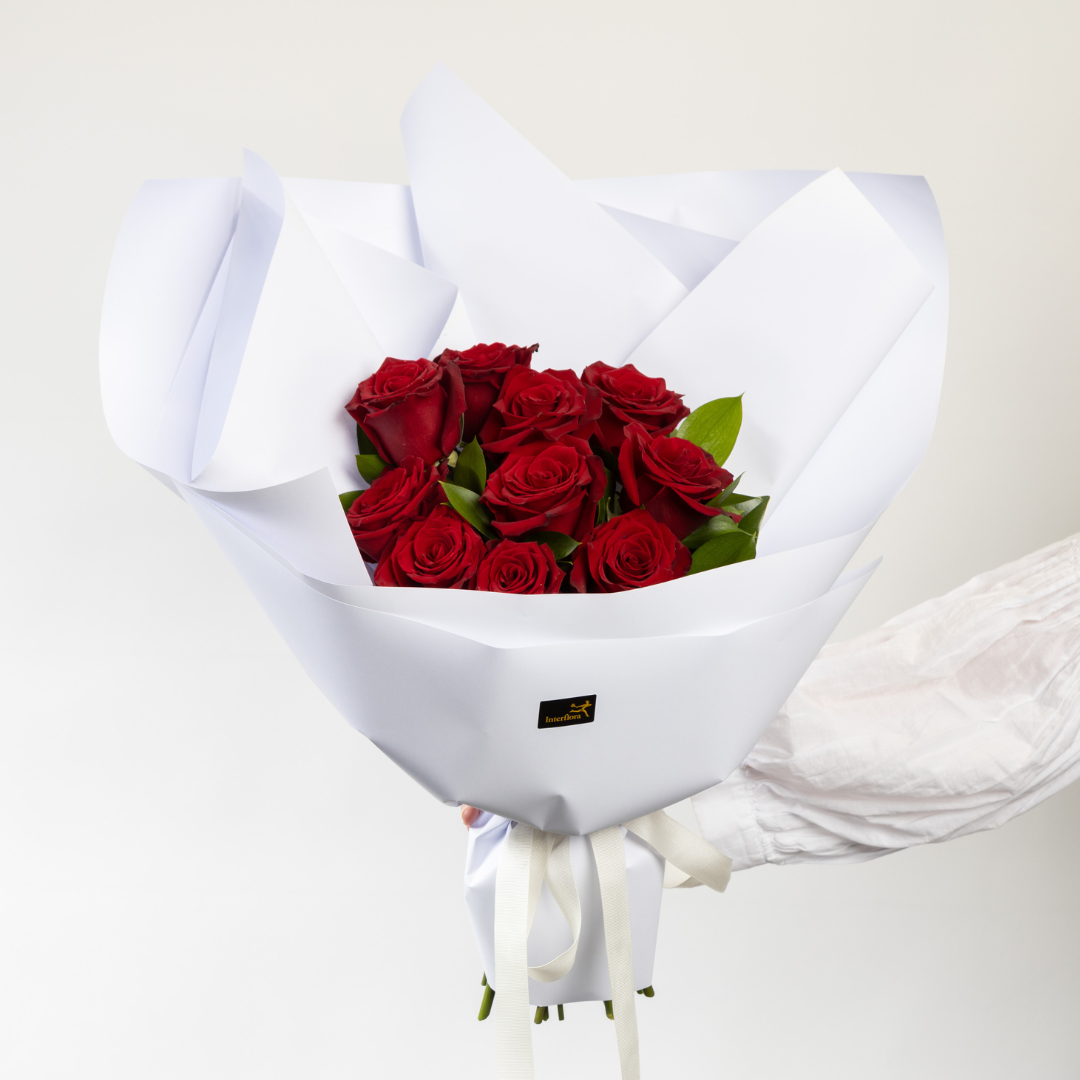 12 Red Roses Hand-tied
This one is for the people who want to be wooed. Roses are famously the V-Day gift to give, so this is perfect for the person who likes to celebrate big. Surprise them either at home or at work, with 12 red roses your intentions will be clear.