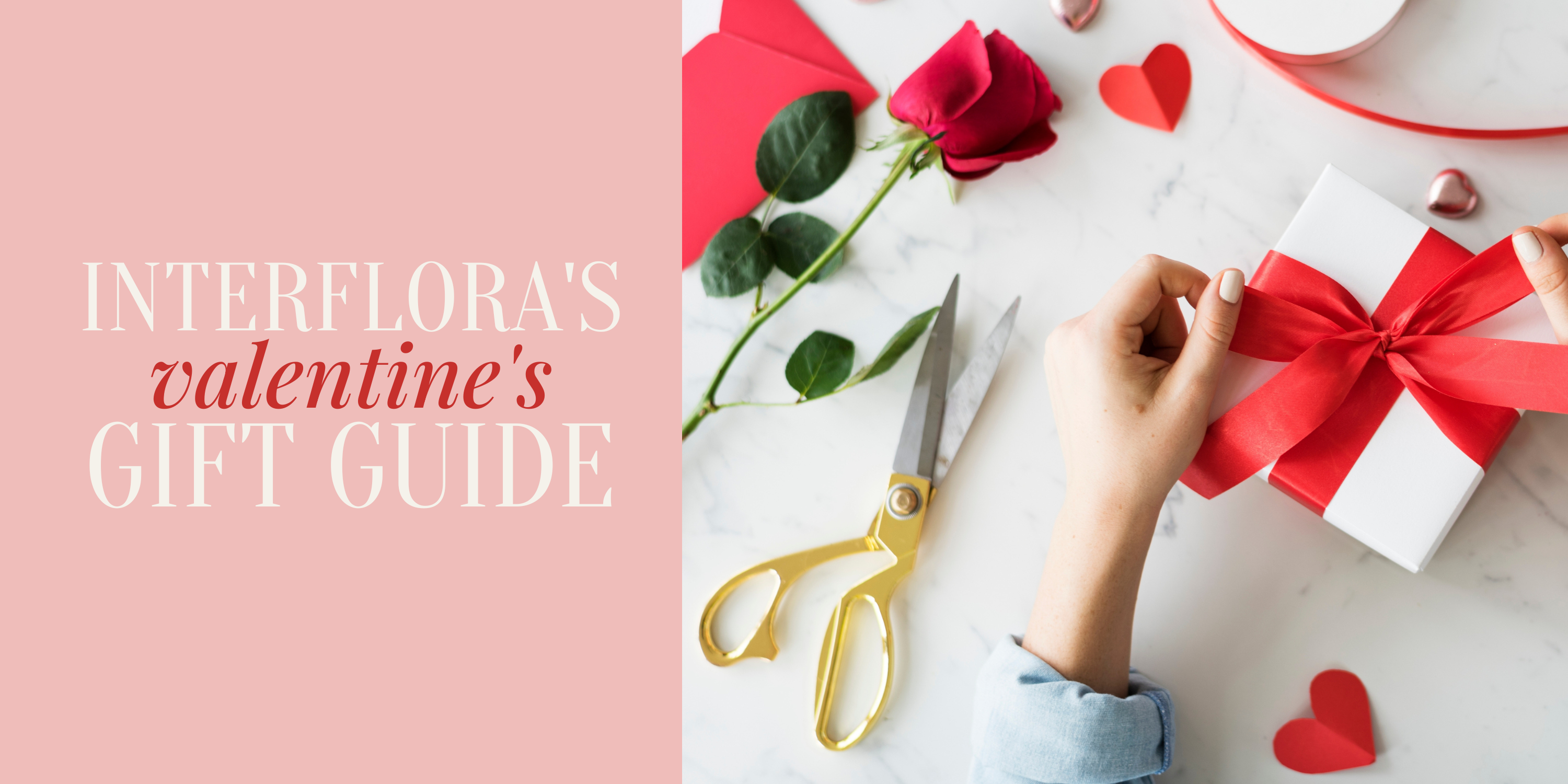 Valentine's Day Gift Guide
In the lead up to Valentine's Day, we've put together our Interflora V-Day Gift Guide, so that you can be prepared this year. We've got a lot to choose from, from our Bouquets and Posys, to Chocolates and Flower Subscriptions, there's something for everything! This Valentine's Day, we're motivated to make sure you get the right gift for that special someone. Below, we've listed our reasonings behind picking each product:
Flowers
Everybody loves flowers. For this reason, we've labelled them as our "safe" option. If you are in a new relationship, or don't know the person as well, these could be a great option for you. With our Valentine's Day products recently launching, we've got a few already picked out for you, so you don't have to do the work! Flowers can also mean certain things depending on what bunch you choose. We've previously posted The Meaning of Flowers, so check it out if you'd like your flowers to send a message along with a surprise!
Plants
Plants are a great option for a long-lasting gift. We've got a range of seasonal options, our most popular being our Peace Lily. Peace lilies are great for creating air filtered spaces, a gift for those who are concerned with their well-being this year. Our plants are also a great for the green-thumb in your life – someone that can look after a plant with no worry! For a long-lasting gift, try a plant instead of flowers this year.
Gift Box
Our gift boxes are a great option for those with a sweet tooth, or love to celebrate with champagne! We have a range of boxes to choose from, with both alcoholic and non-alcoholic options. Our most popular box, Golden Moments, is perfect to celebrate those who have just achieved big. Think a major job promotion or buying a first home. The Golden Moments was created with just that in mind, making special moments in life that much sweeter. If you're after a non-alcoholic option, our Luxury Gift Box or the Spoil Her Box are fantastic options. They've both got a range of yummy treats and self-care items like hand creams and soaps, so you can be sure whoever is receiving will feel the love.
Gift Card
Away on Valentine's? Or just don't know when the person you're gifting would want to have flowers? Our digital gift cards are the perfect option! From a starting price of $50, you can choose just how much you would like to gift. Digital gift cards are great, you can either forward them onto the recipient, or print off our digital copy for a physical gift.
Subscription
We've left the best till last: our subscription service. If one bouquet of flowers isn't enough for you, our bouquet subscription service allows you to receive gorgeous blooms on a regular basis. If that's not enough, we also offer free delivery on all subscription orders! With an easy 3-step process, you can either gift yourself or someone you love the gift that keeps on giving.