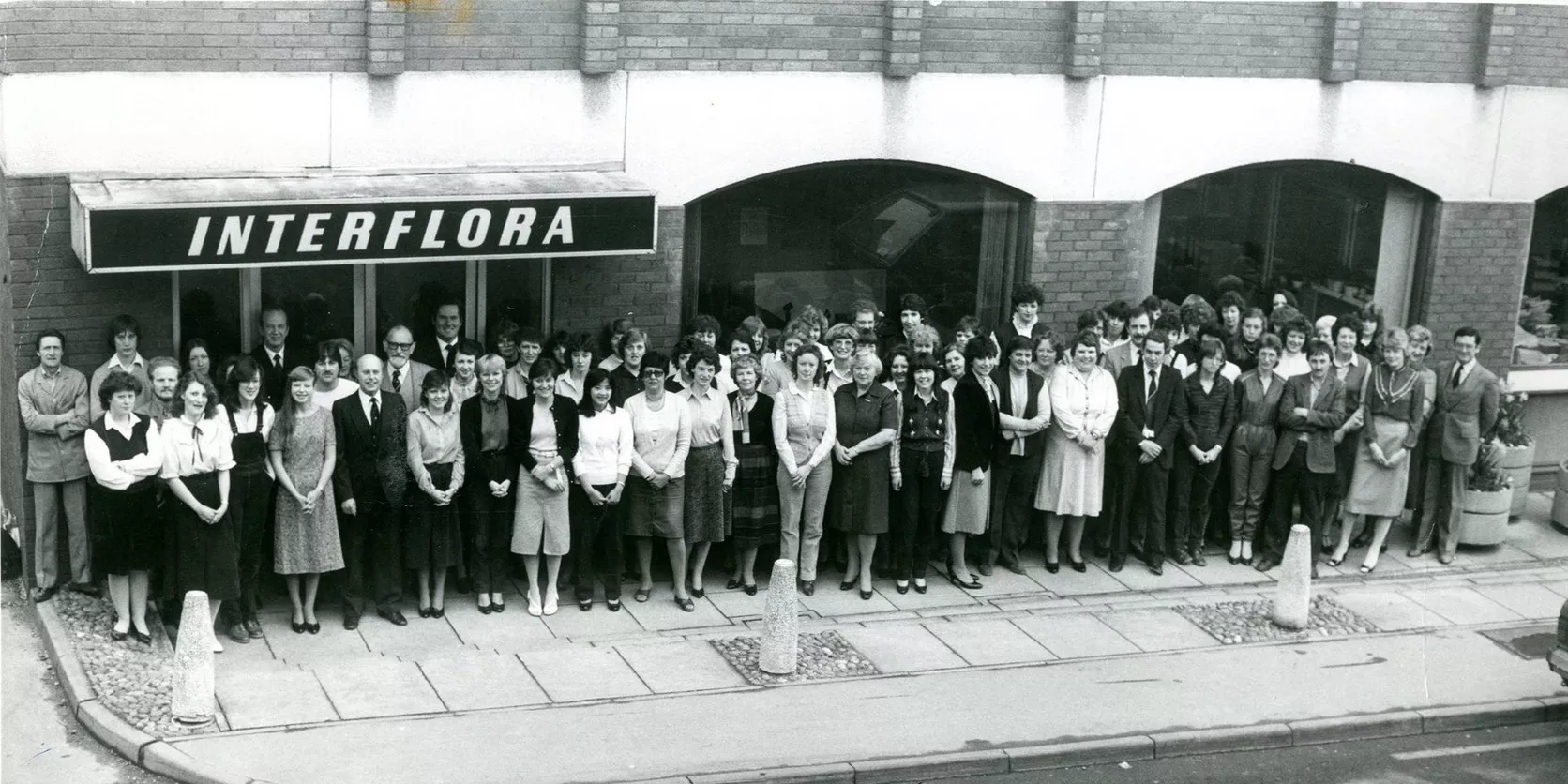 The seeds of our success story were sown in America in 1910 when a couple of enterprising florists had the idea of telegraphing orders to each other from opposite sides of the country.
They hoped that by doing so they would no longer have to rely on trains to send flowers to far-away recipients.
Back then, lengthy transit times made sending flowers to friends and relatives in distant states almost impossible. The flowers simply could not survive the long journey. Flowers delivered by horse and carriage Soon, independent florists all over America were telegraphing and telephoning orders to each other using the Interflora service. They found that by coming together they were able to make the seemingly impossible, possible.
For the first time, beautiful bouquets could be made and personally hand-delivered anywhere in the country within a day. The idea revolutionised the way flowers could be sent, meaning that customers could now mark special occasions from afar.
Not surprisingly, it wasn't long before florists outside of the US wanted to get in on the action. In the UK, a nursery owner from Essex and a florist in Glasgow were the first to bring the concept to the other side of the Atlantic and on 30th May 1923 Interflora British Unit was born.

One of our first florist shops founded in 1912 Within a couple of years, we were delivering beautiful floral gifts across the full length and breadth of the UK and even exhibiting at the prestigious RHS Chelsea Flower Show. Our very first exhibit was visited by the King and Queen and included a number of beautiful floral arrangements, as well as a painting on canvas of our newest recruit - the Mercury Man. The Roman messenger god has been our world-famous emblem since 1914. Encapsulating fast delivery and excellent service, our Mercury Man emblem still gives customers those same reassurances today.
ENTERING NZ
Interflora Pacific Unit was established in New Zealand in 1935 when it held its first meeting in Wellington. It is linked to Interflora Incorporated now based in Chicago, U.S.A., which was established in 1946 to link Interflora British Unit (formed 1923), Fleurop, Europe (1927) and F.T.D. U.S.A. (1910).
Interflora Pacific Unit Limited was formed in New Zealand in 1952 and is a Co-operative Company registered in New Zealand under the Co-operative Companies Act 1996. It is owned by its member florists, currently 200 in New Zealand and 120 'overseas members' in Hong Kong, Singapore, Malaysia, China, Macau, Myanmar, Indonesia, Brunei, Cambodia, Cook Islands, Fiji Islands, Tonga, Vietnam and Samoa.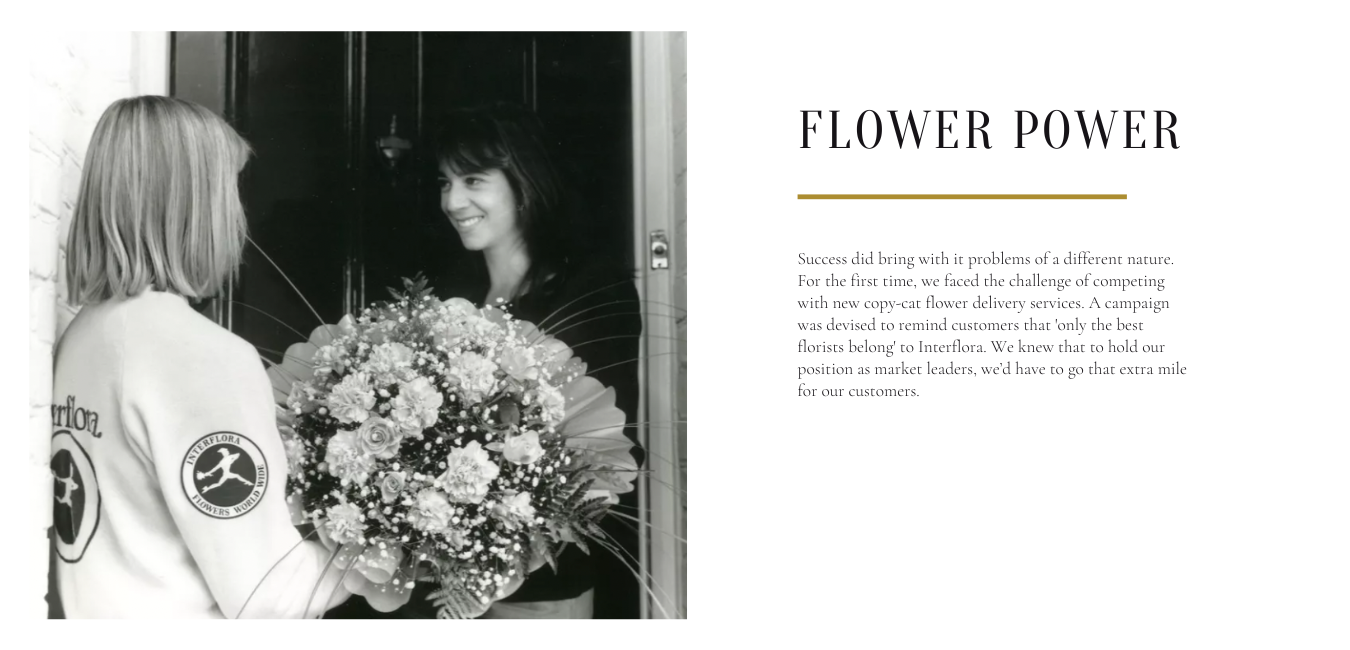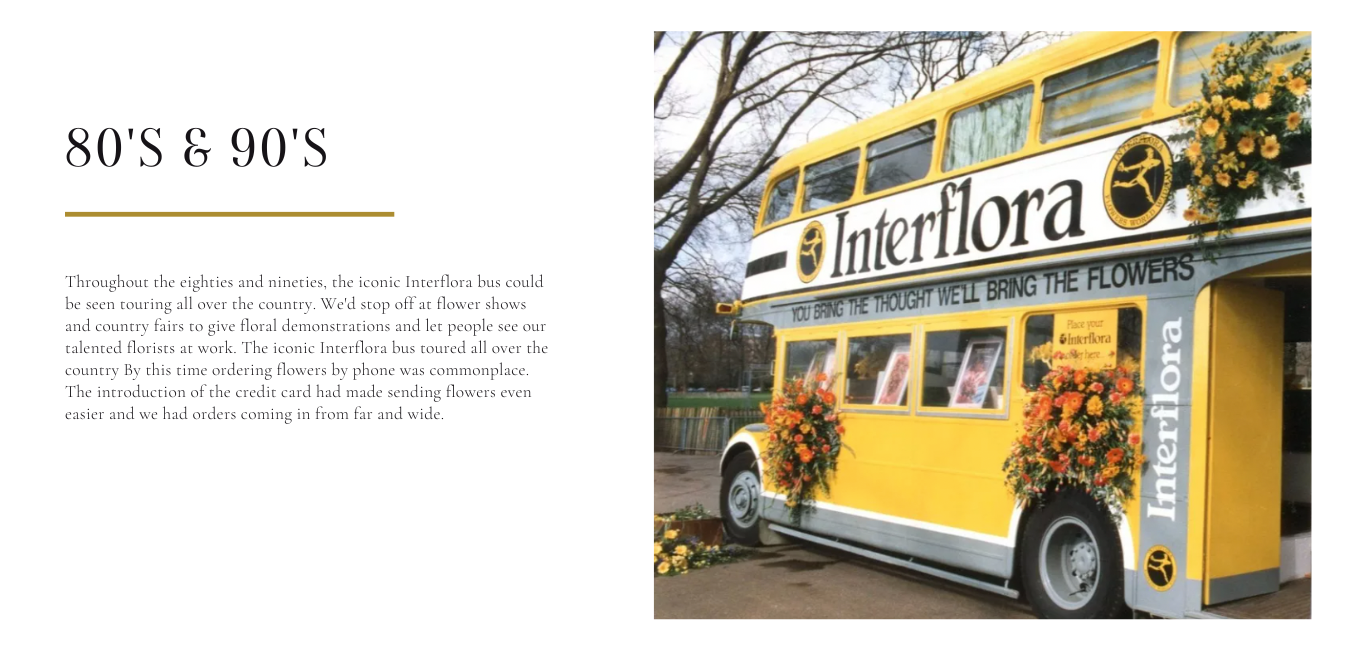 In fact in 1991, we received our first order from outer space! Britain's first astronaut, Helen Sharman sent an order for flowers to be delivered to her mother from the Mir space station. Just imagine how Helen's mum must have felt when we delivered them into her arms.
Interflora went on to sponsor all sorts of events throughout the nineties. From figure skating, to athletics, to the Commonwealth Games: the Interflora name was seen all over the world. In 1992, we even sponsored F1 racing driver Nigel Mansell, who went on to win the British Grand Prix at Silverstone. It was a proud day for British sports fans - and for us too. Figure skating was just one of the many sports we sponsored in the 90sIt was a formula for success when we teamed up with Nigel Mansell in 1992 In the build up to the millennium we launched our website www.interflora.co.uk. Just like the transition from telegraph to telephone, the move to the internet heralded a whole new way of doing things. It meant that our entire product range was always readily available, so customers could place an order wherever and whenever they wanted.
Joining Interflora Florists
Are you interested in becoming an Interflora member florist? Find out all you need to know about joining Interflora as a florist and becoming part of the world's largest flower and gift delivery network. Information and contact details in the information below.