SuperGold Card Holders
Interflora offers 7.5% discount on SuperGold Card members.
Please select your floral item from our catalogue and then call our 0800 80 88 80 call centre.
Orders must be placed through the credit card call centre to obtain the discount.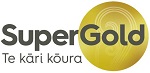 Covid-19 latest information for Interflora.
On Monday 23rd March 2020, the New Zealand government announced a tightening of restrictions to combat the virus including a shutdown of non essential businesses from Wednesday 25th. From the time the shutdown begins, no deliveries will be possible in New Zealand.
Our Headquarters team are working remotely as orders can be placed for international destinations that are not under lock down and to answer any questions and queries that you have.
We appreciate your understanding at this difficult time. We wish all the best to our customers, florists and team members. Stay safe everyone.
Some international destinations are experiencing restrictions with overseas deliveries to countries that are being affected by the outbreak. This is changing daily as countries are announcing new government shutdowns.
Please note that in some countries, florists are being required to leave the flowers on the recipient's doorstep and knock on the door or phone but not personally hand over the flowers.
Deliveries to Rest homes, Hospitals and Schools are also not possible in some countries.
If you have any questions regarding international deliveries please contact our team on orders@interflora.co.nz or 0800 80 88 80.
---
What is the latest time that we can submit an order for delivery in New Zealand?
2pm weekdays NZ time is the latest time (11.00 a.m. Saturday), however if it is urgent we recommend calling us in case there are delays in retrieving the order from the Internet.
What is the breakdown of costs involved in ordering from Interflora?
Interflora charges a $14.00 service charge on orders for delivery in New Zealand and a $19.80 charge for international delivery. The actual delivery charge for an order is added in the payment process.
What are the delivery costs?
New Zealand orders include the standard delivery of $13.50 Monday to Saturday. All prices to overseas countries include a uniform standard delivery charge.
When can I place my orders for overseas delivery?
For same day delivery (weekdays) place your order by 3.00 p.m. For Saturday delivery (limited in some countries) by 11.00 a.m. Saturday. Sundays and Public holidays are not available.
Is alcohol available?
Alcohol is unable to be delivered by Interflora florists unless they hold their own liquor licence. Please call 0800 80 88 80 for a list of New Zealand florists able to supply alcohol with your order.
Overseas countries have different rulings regarding alcohol. Again please call or email our Call Centre for details.
For New Zealand delivery we work closely with SpoilMe who offer an exclusive Gift Collection for delivery with wine. Choose your Gift Box from our exclusive range, then select a wine from the range of bubbly, white, reds or spirits shown.
Is it cheaper online?
Yes, placing an Interflora order online will save you $4.00. If you want personalised service, please telephone our team on 0800 80 88 80.
After flower care tips?
View information and tips on caring for your flowers.
What will I get for my money?
The floral arrangements displayed on the site represent the middle value. However customers are advised that due to the seasonal nature of flowers, arrangements may differ from those pictured. In these circumstances Interflora florists reserve the right to make appropriate substitutions whilst maintaining the value of your order.
Can I change colours of what is pictured?
Yes, colour options are shown on many items, otherwise enter your request under special instructions.
Can I purchase gift vouchers?
Gift cards will be coming to the website soon.
Is it possible to have flowers delivered to hospitals?
This will depend on the hospital. Some hospital wards do not allow flowers due to health risks and some hospitals will not deliver the flowers to the ward. We will contact you as soon as possible if your delivery can't be made or you can contact us in advance of placing your order to check. We also recommend choosing an item that is in a container or a water filled box .
Do you need special information for funeral/bereavement orders?
Yes - giving the full name of the deceased is necessary to enable the florist executing the order to trace the funeral details to make delivery to the service. Funeral items i.e. wreath or funeral spray cannot be sent to the home, these requests may be changed to sympathy basket or bouquet.
What days can I get delivery in New Zealand?
Any weekday (other than public holidays), Saturdays in most areas. Deliveries are not usually available Sundays or public holidays.
Are there custom arrangements available?
Yes, please fill out a request form, advise where and when delivery is required or call 0800 80 88 80.
What countries can Interflora deliver to and is delivery available to any location for international deliveries?
Over 150 countries worldwide. Click to see the international list.
What if one of the countries that I want to send flowers to is not listed on the site?
If the country you wish to send flowers to is not listed, please detail your requirements, including the recipient's town and country, using the Contact Form and we will advise you of availability.
Can I pre-book flowers to be sent at a later date?
When you order our flowers you can select your delivery date and time.
Where is my nearest Interflora florist, I don't have a credit card?
Please call 0800 80 88 80 for your nearest Interflora florist.
What credit cards do you accept?
Visa, Mastercard, Diners, American Express. (Farmers available on 0800 80 88 80 only)
Can I ask for an arrangement in floral foam?
Yes, please indicate in special instructions.
Can I have confirmation of my delivery?
All Interflora orders are assumed delivered successfully unless you hear from us to the contrary. but yes you can ask specifically for confirmation of delivery if you wish.
What flowers are in season at the moment?
Available all year round - chrysanthemum, lillies, gerbera, carnations, alstromeria
July/August/September - daffodils, spring flowers, ranuncula, tulips, freesia, iris, stocks, orchids, protea.
October/November/December - Roses, stocks, calla lillies, anthiriums, peonies, gentiana, iris, Singapore orchid
January/February/March - sunflowers, roses, calla lillies, lisianthus, delphinium, anthiriums, gypsophila
April/May/June - Roses, sunflowers, lisianthus, kale, hydrangea, anthiriums, protea.
What is the meaning of some flowers?
View information to see the meaning of flowers.