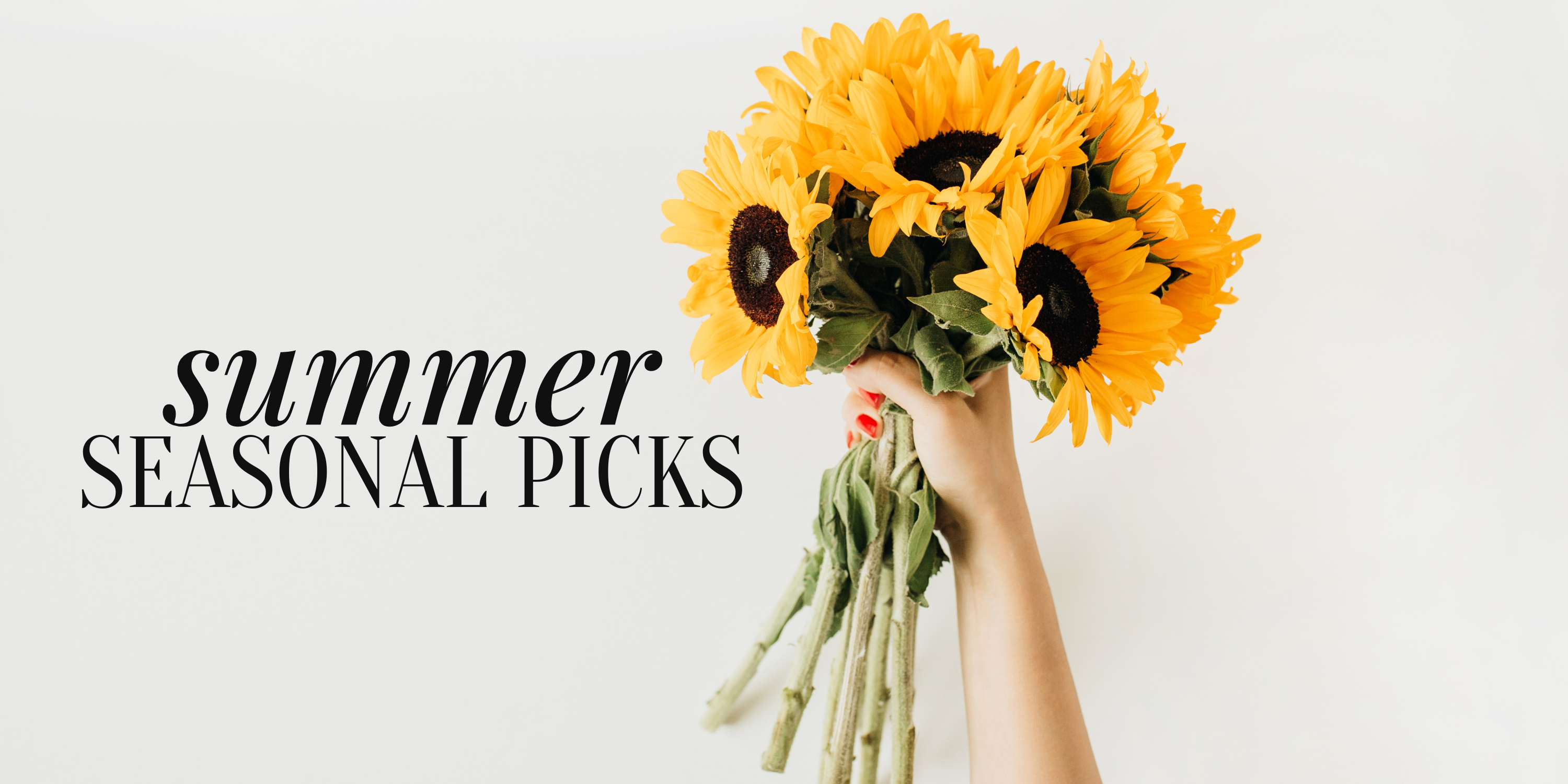 Summer Seasonal Picks
Summer is almost over, and with it goes all of the lovely blooms we've become used to. We've made this blog to spotlight the gorgeous flowers we love to see in our summer arrangements!
Sunflowers
This flower is bound to put a smile on someone's face. Known for their bright yellow leaves, sunflowers are possibly the quintessential summer flower. When sending someone sunflowers, it shows that you adore them; they symbolise happiness, loyalty, and strength. Try gifting sunflowers this summer before it's too late! Our Simply Seasonal bunch is the perfect pick for this, just request sunflowers in the 'special instructions' section at checkout.
Lilies
The beautiful classic! Lilies are a go-to when you are wanting to support someone through a tough time. The white colour of their petals signifies rebirth and purity. If you're sending these for a loved one who has recently passed, the lily represents how we can celebrate them moving on to the next place. If you're gifting for a wedding, lilies represent the celebration of the couple entering a new chapter.
Carnations
Carnations are one of our favourite romantic flowers. They symbolise love, captivation, and distinction. These are a great alternative for roses, some may even prefer them! Gifting these to your significant other represents your fascination and devotion to them. If you want to be more specific with your messaging, pink carnations can let your recipient know that you'll never forget them. Red carnations denote that you have a deep love for the person you're sending them to.
Lisianthus
These flowers are a gorgeous addition to any home. Lisianthus flowers have strong links to appreciation, gratitude, confidence, and charisma. These are great options to send to that friend who needs a reminder of how great they are. Or if you have a work colleague that needs a mid-week pick-me-up. This is the perfect flower to show your appreciation for those hard workers in your life.